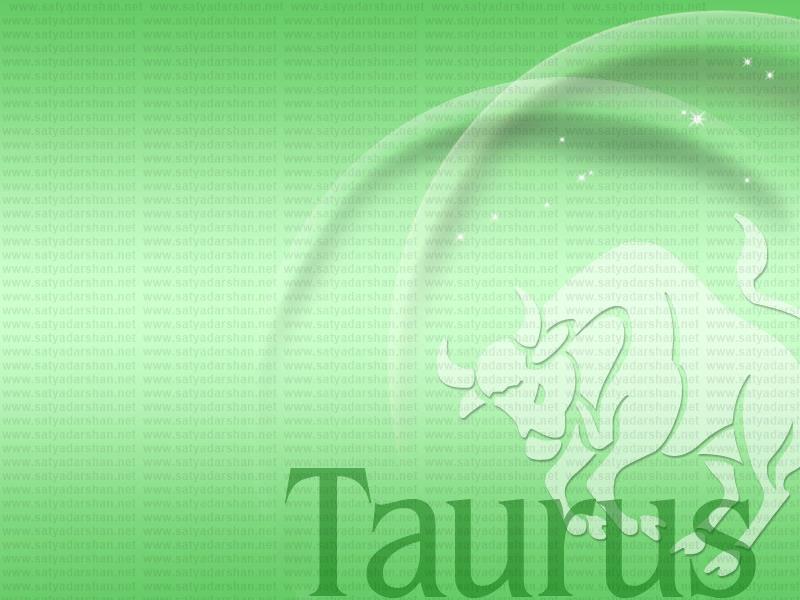 Taurus or Vrisha (April 21 - May 21)
Dates:20 April - 20 May
Sign of Nature:The Builder
Ruling Planet:Venus
Symbol:The Bull
Element:Earth
Color:Violet, Blue
Metal:Copper
Gem Stone:Diamond
Quality:Fixed
Nakshtra:Kritika, Rohini, Mrigshira
Lucky Day:Friday
Lucky Nos. 2, 7 and 9
Compatible:Gemini, Virgo, Libra and Sagittarius
| | | |
| --- | --- | --- |
| | | Love relationship |
| | | |
| | | |
| | | |
Man
A Taurus is generally very down to earth and reserved most of the time. They are characteristically self-composed, polite and sensible. They never rush at taking decision or anything for that matter but instead progress at very a slow pace that too after carefully considering the probable consequences of a step. They are not the kind of person where they can easily fall in for a female partner but take time to study if she would really suit them.
But once made up their mind they would go to any extent to proove their love. The Taurus male are very foody and when they get back home after work they look for a good and delicious supper. They also turn out to be a good father. They do not burst out with anger the moment they are lighted, where the graph shows a slow pick up but once it is set in blaze then it is very hard to control them. Though they are friendly, the Aries men have a few a friends and are very faithful to them and look forward for the same.
Woman
The Taurus woman is known for their internal power though externally gives an unruffied or a serene look. They are born with the ability to withstand difficulty any act of provoking or inciting. They give a very long rope but once when things get out of control they charge like a bull and nothing can stand in their way.
Taurean women are skilled at making a little money go a long way - personal possesions, accumulated in abundance, are lovingly and meticulously cared for, simple food is made up into gourmet feasts and bagain and clothing is transformed into designer outfits.Inspite of a strong will power at times laziness pops up. They are not designed to delude that they do not want to. They are very much concerned about the judgment of the goodness or badness of human action and character and are highly courageous. They are good at home making. They are known for their loyality and are very firm and determined in all their deeds.
Relationship
In a relationship: You are security conscious and find it difficult to adapt to change; but this a perfect time to deepen your bond with your partner and experience happiness. However, you may feel divided in your loyalties as a third party intervenes. Rather than take the easiest option to keep others happy, you MUST put your relationship first.
If you are looking for love: Chances are perfect that you meet your soul mate anytime; Cupid sure has his arrow pointed at you! What is needed from your end is a total disassociation with the past: put aside what has happened -including a past lover- if you want to claim the love you need and deserve.

Advice:
Whatever your situation, love is going to bring a change in your life.
Personality
Taurus is a modest, conservative, practical and unpretentious sign. Ruled by Venus, they appreciate luxury and are sensual and tactile but they will always look at things with realistic eyes and seek the true value for money! Taurus is an earth sign and will always appreciate flowers, a potted plant, gardening equipment and books. A gift basket full of cookies, candies, flowers (go for original one) is yet another great idea. Choose musky fragrances if you are thinking to buy perfumes for them
Love
Taureans are very slow and deliberate in forming attachments but once established they make successful pairs with a dedicated loyalty and endearment. They are not the flirty kind in nature and don t jump onto from one partner to another. Though they arec they are very satisfied in a happy family bonding and they become more habitual and rigid.They are considered to be unadventurous by the other partners for they love to get back from work, eat supper and relax watching TV all night rather than exploring in love.

The opposite mate eventually find this behaviour unacceptable and try to nudge the Taurean out of their chair.Taureans are not the people who look for variety.Taureans of both sex need a great deal of good and earthy sexual bonding to get them through life inspite of them being very sensual. Only the real thing can quench the Taureans thirst when they are aroused. Surveys confirm that the lowest divorce rate is held by the Taureans among the rest of the signs. In a nutshell Taureans in love are loyal, sexy, domesticated and easily pleased.
Career
Denotes trade in luxury goods, cosmetics, scents, jewels, gems, etc. Also connected with finance, music, pleasure resorts, cinema, actors, film producers, agriculture, transport, irrigation, income tax departments, ladies clubs, schools, fashion and beauty parlors, dealers in ladies garments and beauty items. Jobs relating to hand skill are best suited for them.
Ruling Planet- Venus- Venus as the ruling planet is related with artistic, musical and pleasurable pursuits, jewellers, hotels, cabaret houses, restaurants, horse races, milk, perfumes, cookery, medicine

Health
You re a person of impeccably good taste. No one loves food more than you do--gourmet or connoisseur quality. And therein lies a possible problem, weight gain. There is another reason for weight gain that comes within the purview of the Taurus domain--a hypothyroid condition. Your skin turns dry or even flaky anywhere over your body . Hair loss from your scalp becomes unavoidable. Tiredness is another culprit to be watched upon. Low blood pressure is also a notable problem for the Taurean.
Taurus, regardless of gender, always has throat -related problems such as hoarseness, colds that "settle" in their throat and make them absolutely miserable. They are often more susceptible to Strep infections, or have longer, meaner sore throats than any other sun sign. All this can be helped nutritionally as well as homeopathically. You aren t the most physically active sun sign in the zodiac. Another great thing about you is your love of all kinds of foods--you are not a picky eater like some other zodiac signs and you usually get a good deal of fruits, vegetables, bread and meat. Taurus people instinctively know the wisdom of eating all foods.
Physical
The Taureans have a thick hair line with gleaming radiant hair. The nose is not sharp or prominent but instead round and snubbed. The shape of the face is square and thus making the jaws also look squary.The lips are prominent and fully shaped. They are of moderate or above average height. They have big lozenge-shaped eyes.
Finance
Taureans are very particular about money and for them is everything which constitutes all parts of life. They work very hard to make good wealth. However at times they get into financial risks because of their over caution or moderation when it comes to finance.
Fashion
The Taurean female would like to adorn themselves with chains, necklaces and a tight-fitting necklace which fits closely around the neck or throat. They don t go in for any crazy kind of dressing but would prefer to adhere to established standards and principles in clothing and dressing. They wear stitched clothes which includes linens of velvet and wool.
Those shoe fanatics out there...
Being an earthy sign, Taurus native prefer earthy tones in their footwear. They do not mind paying a hefty price for their shoes. Good quality leather wears are ideal for them . Taurus individuals look for anything practical, sturdy and durable in their shoes.